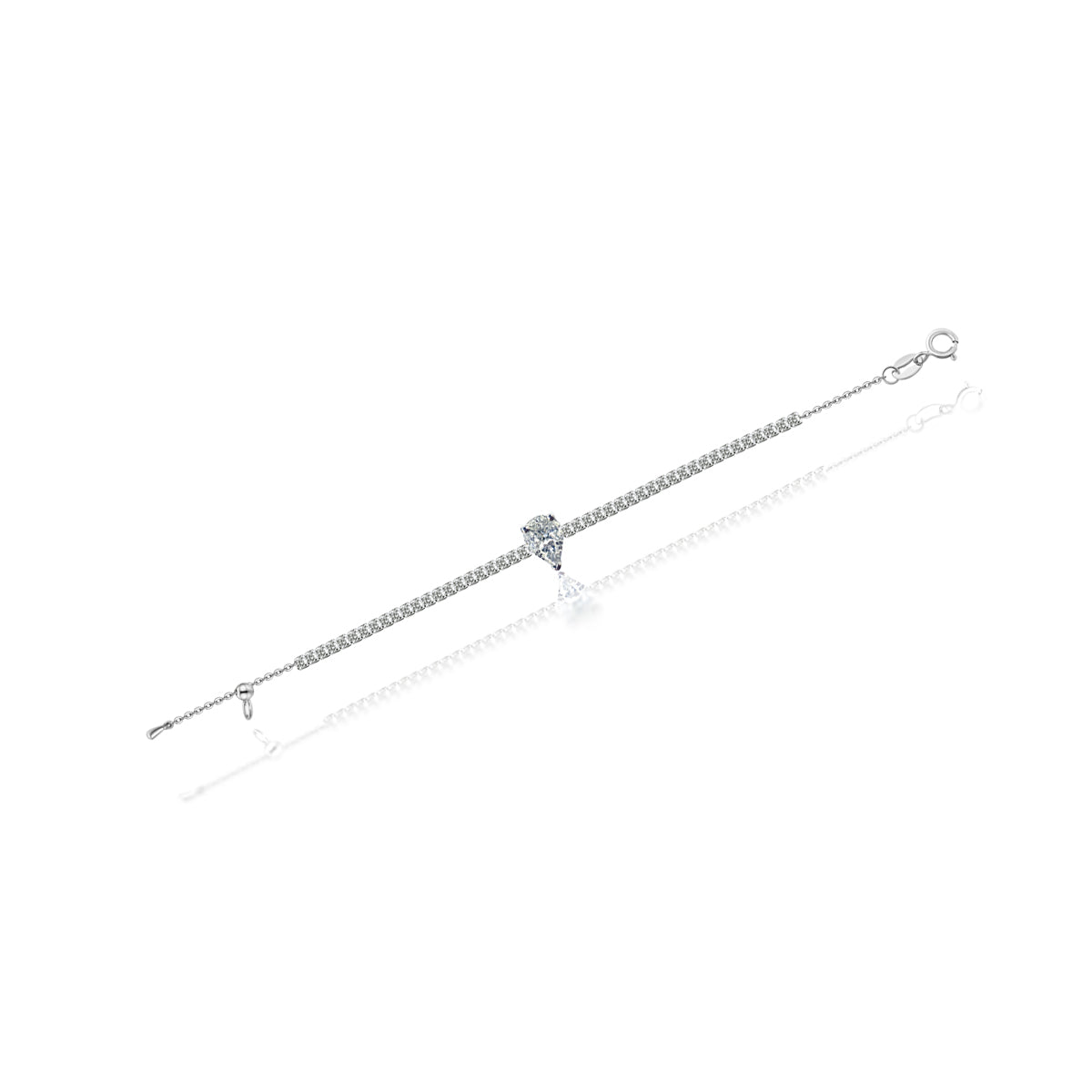 ·【BEEN THERE】Paris Grande Diamond Bracelet 18K Gold
Been There Coll. 漫步城市,旅居和珠寶交互融合,勾起城市呼吸,以鑽石鐫刻深深的觸動。

鑽石:總重 0.80克拉  53顆    18K金:2.10公克
包含:圓形鑽石 0.70ct 共49顆, 水滴車工鑽石 0.02克拉 共1顆,  橄欖切割鑽石 0.08ct 共3顆  


BEEN THERE is one of YH's well-known collection.
Inspired by every journey and city YH visited,  BEEN THERE jewellery is modern, poetic and timeless.  


DIAMOND 0.80ct Total Weight 53pcs.
(Includes- Round Diamond 0.70ct 49pcs, Pear Shape Diamond 0.02ct 1p., Marquise Shape 0.08ct 3pcs)
18K GOLD 2.10g
Diamond Claw & Pavé Setting
18K750 & Lainey YH Fine Jewellery Hallmark Inscribed.
·【BEEN THERE】Paris Grande Diamond Bracelet 18K Gold
FAQ
銀、14K金、18K金 的差別?
・銀 容易氧化,是貴金屬中最平價的一種,質地柔軟,但會環境影響氧化發黑。
・14K金 含金量58%黃金,不易生銹,且硬度高,但容易變色且保值性較低。
・18K金 含金量為75%,不會氧化,不易過敏,性質穩定,保值性高。
珠寶要怎麼保養?
珠寶基本上很好保養的 ^ ^
浸泡溫肥皂水後使用軟毛刷清潔,再把它風乾就可以囉!

珠寶與飾品的差別?
・飾品 主要使用銅、銀、合金鍍金、複合材質、人工材料
・珠寶 主要使用K金、珍珠、天然寶石、天然鑽石
*珠寶可穿戴10年以上,也可再重新設計改造,而且超保值呢!
是否有品質保證?是否有售後保證?有退換貨的服務嗎?
・珠寶都會雷射刻上 14K 575 / 18K 750 及 Lainey YH Logo,有一年的保固。
・送回維修時,會經由品牌鑑定師以10倍放大鏡確認,只要判定為非人為損壞,我們將會免費修復喔!
・只接受瑕疵退換貨喔,恕不接受以不適合、不喜歡、有色差等其他人為因素要求退貨或更改顏色。